The black truffle is a truly special ingredient. Wiltshire Truffles know a thing or two about truffles and supplies the very best restaurants around the world. As well as truffles on their Wiltshire farm, hunted by Stan the Labrador, they also source the very best truffles from their partners around the world. 
'…the planet's top truffle dealer…'
The current season is for black winter truffles – tuber melanosporum –  and they come from the remote mountains of Aragon and Catalonia. Wiltshire Truffles have two very long established partners and their woods, 1600m above sea level, produce truffles of remarkably quality and aroma. Now (January and February) is the peak season with the best truffles of all.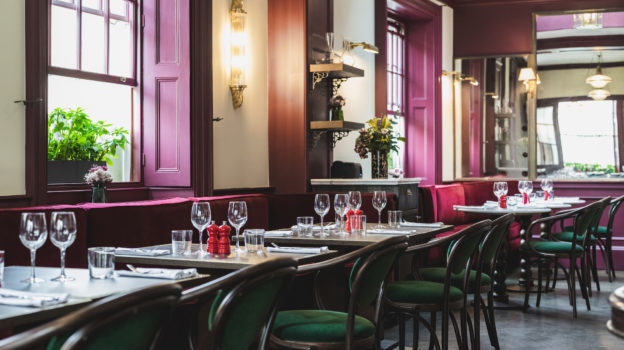 Join us in our first floor dining room at The Alfred Tennyson on 22nd February for a 5 course black truffle feast hosted by head chef Maciej Luczynski along with the perfect wine pairing from Liberty Wines. Courses include the likes of Scottish langoustine with truffled goats curd and  grilled rose veal, dandelion, artichoke & truffle sauce. £120 per person. 
Menu
The menu has been carefully paired with some fantastic wines from Liberty Wines. For a full list of wines and their vintages please do see the menu. Benjamin, from Liberty wines, will also be at our Winter Feast to talk about the wines. A couple of highlights are:
2020 Chianti Rufina, Selvapiana -Selvapiana is situated northeast of Florence in the small Rufina zone, which is about one tenth the size of Chianti Classico.  It has a cooler climate than any other wine producing region in Tuscany, so produces wines that are aromatic, sinewy and accessible.  A real treat.
2012 Barolo Bricco Fiasco Azelia -In the dialect of Piemonte, the northwestern region in Italy that is home to Barolo, 'Bricco' signifies a hilltop, meaning a place that is ideally suited to ripen the late ripening Nebbiolo grape.  Bricco Fiasco is one of the region's top vineyards, so we're in for a treat by partnering this with the veal.
Book your table